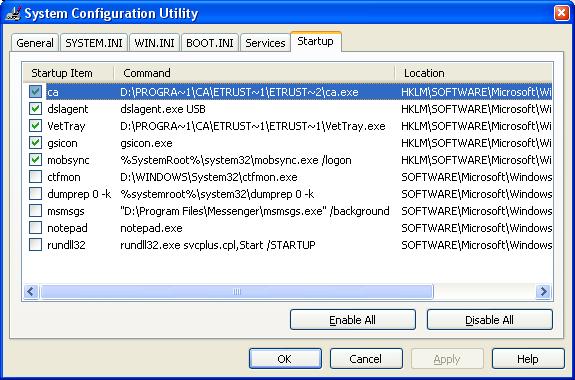 There are currently 25203 startup items in this database.
Startup programs
are programs that are automatically started by Windows when the operating system starts. The problem is that many programs, viruses, hijackers, spyware, and other malware set themselves to start automatically when Windows starts. As more and more programs are started automatically, your
computer's
valuable resources are drained, causing your computer to operate slowly. This database will allow you to search for programs that you find starting automatically on your computer and determine if they are considered to be malware (harmful), optional, unnecessary, or necessary to run. To examine your computer for programs that are automatically started by Windows, you can
download
and install
Autoruns
by Sysinternals. You can then search for entries...